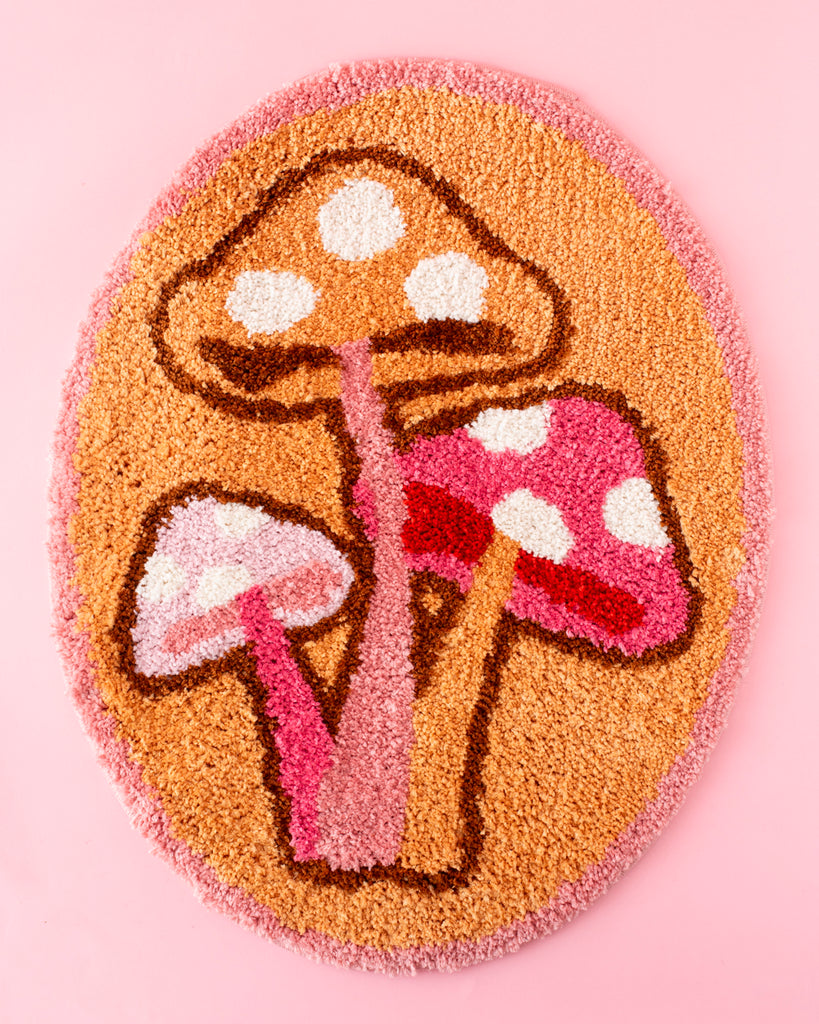 Mushroom Trio Rug
$30.00 USD
Bring some cute retro vibes into your home with this Mushroom Trio Rug! This fuzzy funky rug will have all your guests gawking, and you'll love the way it looks! It's sure to leave your home looking groovy! Would even make a great wall hanging! 

Rug measures 23" long x 19" wide

100% polyester with nonslip TPR bottom.

Care instructions: machine or hand wash in cold water only. Do not machine dry. Never ever iron!