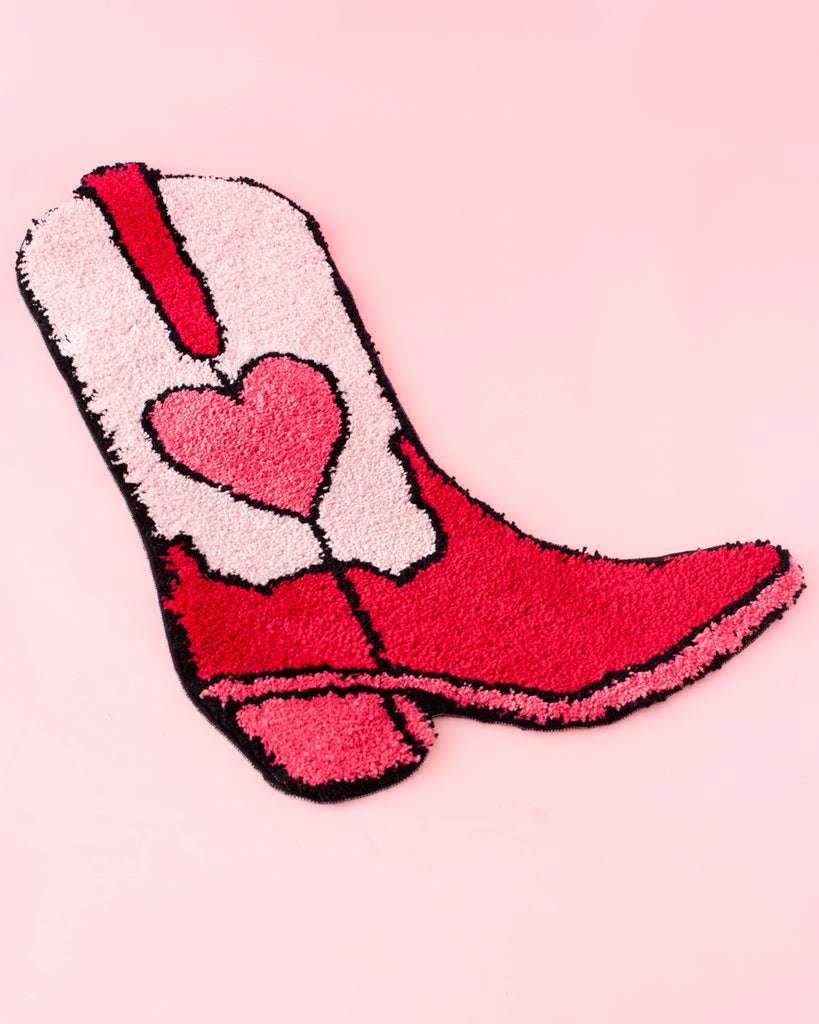 Fluffy Cowboy Boot Rug
$34.00 USD
Yeehaw! This unique Fluffy Cowboy Boot Rug is the perfect way to add a bit of western style to your decor! The fluffy heart-shaped boot design adds a pop of playfulness while the bold colors ensure it'll quickly become the center of attention. Even makes for a quirky cute wall hanging! 

Rug measures 30" long x 19" wide

100% polyester with nonslip TPR bottom.

Care instructions: machine or hand wash in cold water only. Do not machine dry. Never ever iron!