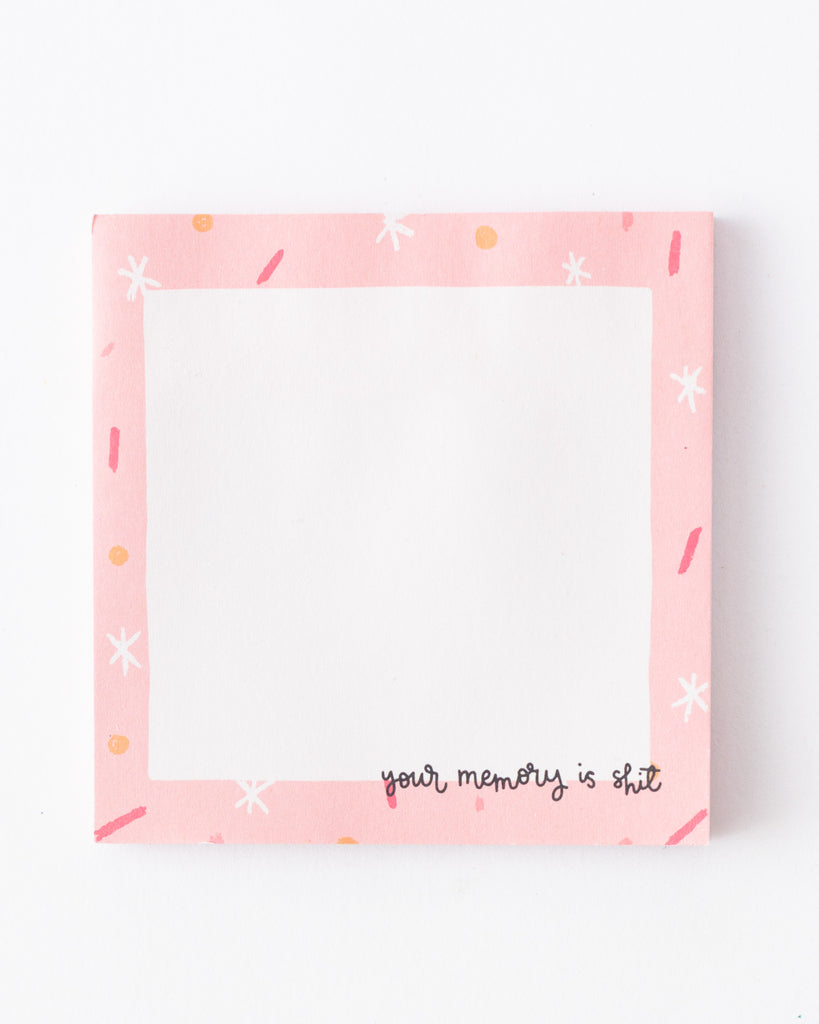 Shit Memory Sticky Notes
$5.00 USD
Be honest with yourself, your memory kinda sucks. No worries, we got you. Jot it all down on our adorable Shit Memory sticky notes. 

The perfect size to keep on your desk or toss into your bag. 

50 tear away pages to write down all of the reminders you need.